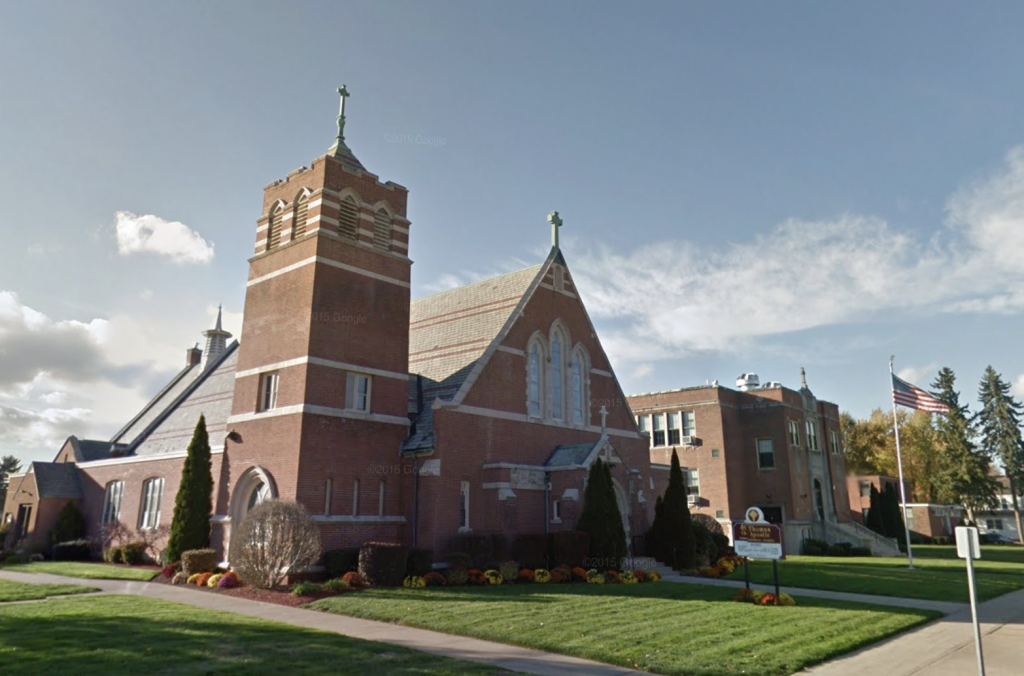 Homily for the 15th Sunday in Ordinary Time
Jul 12th, 2020 by Fr. Jack
Back when today's Gospel passage was written, farmers sowed their seeds on top of the soil and then plowed them under. It was common for some seeds to be blown by the wind onto footpaths or into rows of briers that surrounded the fields to protect the crops from animals. Some seeds fell on very thin layers of soil that hid large rocks just below the surface. Jesus utilized this familiar situation in His parable of the sower. That parable still applies to life today. Consider four brief, true stories.
The first story is about the late Sir Kenneth Clark who was a British television celebrity. In his autobiography, he described a religious experience he had many years earlier. It was so intense that he considered making some drastic changes in the way he was living. After the experience passed, however, he decided against the changes.
Looking back on his decision, he said, "I think I was right. I was too deeply embedded in the world to change course. But that I had [felt God's presence] I am quite sure."
Clark's response might be compared to the seed that fell along the footpath. It stands for those who receive God's word, but find it snatched away before it can take root.
Our second story is about two brothers, Clarence and Robert, who had committed their lives to Jesus when they were kids. Clarence grew up to become a civil rights activist. Robert grew up and became a lawyer.
One day Clarence asked Robert for legal help in a civil rights matter. He refused, saying that it could hurt his political future. Clarence was stunned. He confronted Robert about his commitment to Jesus. Robert responded saying, "I do follow Jesus, but not to the Cross. I am not getting myself crucified."
Robert's situation is like the seed that fell on rocky ground. It stands for those who receive the message with joy but abandon it in time of temptation or when they have to go out on a limb.
Our third story is about a girl in Philadelphia. She wrote an essay about how she had met with her high school guidance counselor the year before. The counselor had given her some great advice about her education and preparation for college. She was very excited and made many resolutions about studying and learning. She realized, however, that she had not kept a single resolution.
The girl's situation is like the seed that fell among thorns because she received her counselor's words and resolved to make changes, but her good intentions were choked off and obscured by other activities and concerns.
Finally, our last story is about the late Christian writer, John R. Stott. In his book, Basic Christianity, he described an incident in his youth.
One night he knelt down and committed his life to Jesus. The next day he wrote in his journal: "Yesterday really was an eventful day!…. Behold, Jesus stands at the door and knocks. I have heard Him and now He has come into my house. He has cleansed it and now rules in it."
Later on, he wrote these words: "I really have felt an immense and new joy…. It is the joy of being at peace with the world and of being in touch with God…. I never really knew him before."
John's commitment is like the seed that fell on good soil. It stands for those who hear God's message and take it to heart and allow it to influence all aspects of their lives.
The Parable of the Sower belongs to that group of parables that are sometimes called mirror parables. They act as a mirror into which we can look and see ourselves. The Parable of the Sower invites us to ask ourselves what seed we are like.
Perhaps the answer is that we are like all of them. Perhaps there are different areas of our lives where we have opened ourselves to the grace of God more than we have in other areas. For guidance, as we pray for the openness, we need to let God's grace come to fruition in our lives, we pray in the words we used to begin this celebration of the Eucharist:
"O God, who show the light of your truth to those who go astray, so that they may return to the right path, give all who for the faith they profess are accounted Christians the grace to reject whatever is contrary to the name of Christ and to strive after all that does it honor.+"
Share
|
Download(

Loading

)