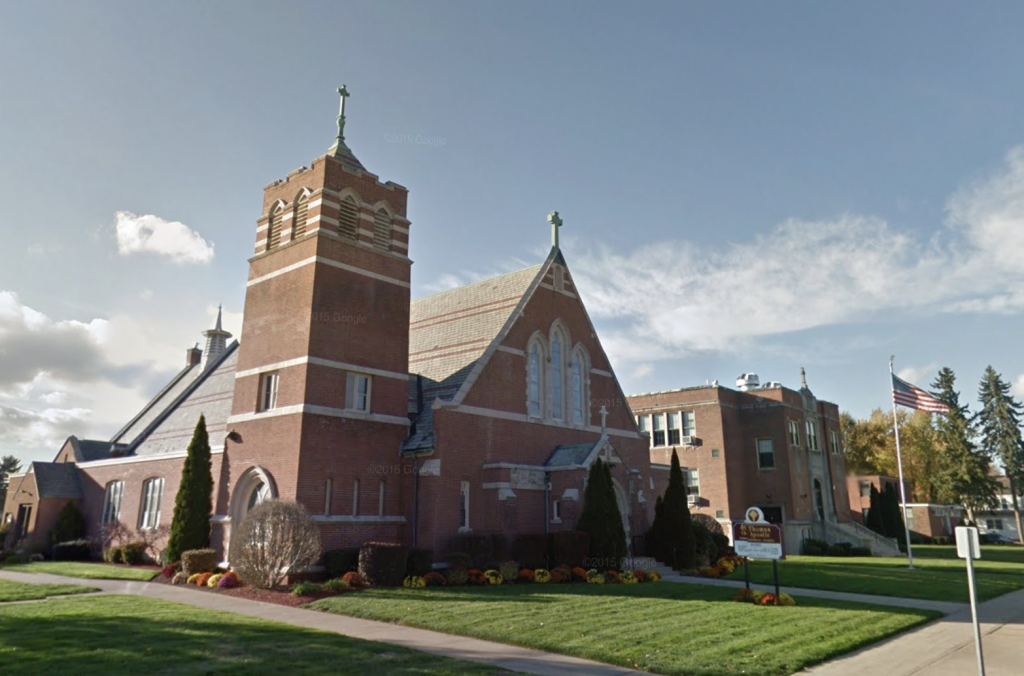 Homily for the 12th Sunday in Ordinary Time
Jun 21st, 2020 by Fr. Jack
Back in the summer of 2007, after years of being near extinction, the eagle was removed from the endangered species list. What had harmed the eagle was pesticides and fertilizers that ran into streams and rivers and were absorbed by small fish that were eaten by larger fish. The eagles ate the larger fish and absorbed the poisons into their bodies and began laying thinner shelled eggs. The eagle population was on the verge of extinction until the chemicals were restricted. The story of the eagle is a reminder that we live in an ecosystem where all life is affected by the well-being or poor health of even the smallest plant or animal life.
The people St. Paul addressed in his letter today saw all people as living in solidarity with one another, a kind of ecosystem, where what happens to one affects the whole; it's the Jewish sense of "corporate personality." In this line of thinking, Adam and Eve's sin changed us all; evil was introduced to the human race and corrupted it. 
We hear that people who hate were taught to hate. We "teach" the next generation by word and example, and not just individually but by society's word and example in the neighborhood, school, television, advertising, the internet, etc. 
Evil spread from the original sin of Adam and Eve. Sin reigned. It was our reality, and it held its influence over us. Now Jesus has freed us from that. One person's action has affected the whole but in a much more positive way. Grace is more powerful than sin; goodness has overcome evil. We can now face evil armed with the power of goodness that we have received as members of the new humanity through our baptism.
God relies on us to continue Christ's work, to bring goodness into the world, and to reverse the effects of sin. We are called to hear the Word of God and to proclaim it; speaking a contrary voice, speaking out against discrimination, against anything that causes harm to others. This is a difficult thing to do because it opens us to criticism and ridicule. 
But, in faith, we know that God is with us at these times and that God, Himself, faced the same kind of criticism and rejection. But, in the end, when we proclaim our faith, when we speak for justice, we help to create a better world, and we help to bring about the kingdom of God on earth. And so, may our prayer be that of St. Francis of Assisi:
Lord, make me an instrument of your peace.
Where there is hatred, let me sow love.
Where there is injury, pardon.
Where there is doubt, faith.
Where there is despair, hope.
Where there is darkness, light,
and where there is sadness, joy.
O Divine Master, grant that I may not
so much seek to be consoled, as to console;
To be understood, as to understand;
To be loved as to love;
For it is in giving that we receive;
It is in pardoning that we are pardoned;
And it is in dying that we are born to eternal life.+
Share
|
Download(

Loading

)