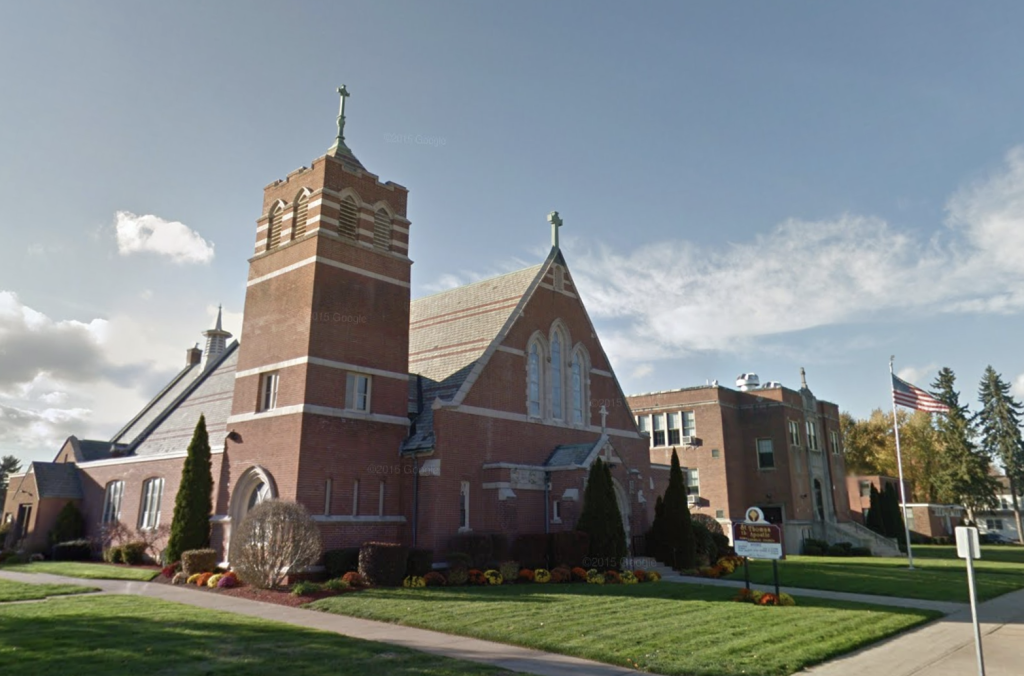 Homily for October 20, 2019
Oct 20th, 2019 by Fr. Jack
Several years ago, a Florida fisherman found a three-month-old Atlantic bottlenose dolphin tangled in a crab trap buoy line.  As the dolphin tried to swim away, the line tightened around her tail, cutting off its blood supply.  The fisherman brought the dolphin to an aquarium, where veterinarians were able to save the dolphin, but not her tail.
Scientists wondered if an artificial tail could be designed for the dolphin, whom they named "Winter."  Kevin Carroll, one of the world's leading prosthetic designers, was moved by Winter's plight and volunteered his services.  But designing a prosthetic for a dolphin turned out to be a trickier process than Carroll anticipated. Dolphins possess one of the most powerful swimming mechanisms in nature, so an artificial tail would have to be light enough to adhere to a dolphin's sensitive skin and strong enough to withstand the enormous force of the animal's propulsion.
Nevertheless, Carroll's team of designers and veterinarians were convinced that the technology existed to meet the challenge.  For months, they experimented with different designs and materials.  Finally, Carroll and his team invented a gel sleeve that clings to Winter's tail without irritating her sensitive skin — the sleeve sticks to Winter's back and tail bone with suction the same way a surgical glove grips a human hand.  Winter took immediately to the first fitting of the new tail.
But the gel sleeve also gives new hope to human amputees.  Soon after the success with Winter, Carroll used the gel to make new artificial legs for an Air Force airman who lost both limbs and a hand in a mortar attack in Iraq.  Sharp bone spurs from his injury made walking with previous prosthetic devices extremely painful.
The design team's persistence and Winter's patience promise new possibilities in prosthetics for all mammals — mammals of every shape and tail and limb structure.
In the course of coming up with a new tail for Winter, the team's lead veterinarian said: "We put together a team who doesn't know what 'no' means.  As long as you're willing to try, you can make a big difference." 
Winter and her human friends mirror the persistence of the widow in today's Gospel passage from St. Luke.  Jesus praises her perseverance in fighting for what is right and just and assures us that when we act out of love, compassion and justice, the Spirit of God will be with us in our struggle to find the words and courage to confront evil and hurt, to challenge those who threaten to harm us and those we love. 
Such persistence and perseverance are not easy to maintain; it demands loving the unlovable; it compels us to work things out when walking away from the relationship makes more sense; it calls us to overcome our own fears to confront an even greater harm. 
Jesus doesn't pretend that such perseverance won't be frustrating and disappointing.  What Jesus does promise, however, is that when we are persistent for what is right and just, for what is good and healing, our determination will one day be rewarded. +
Share
|
Download(

Loading

)